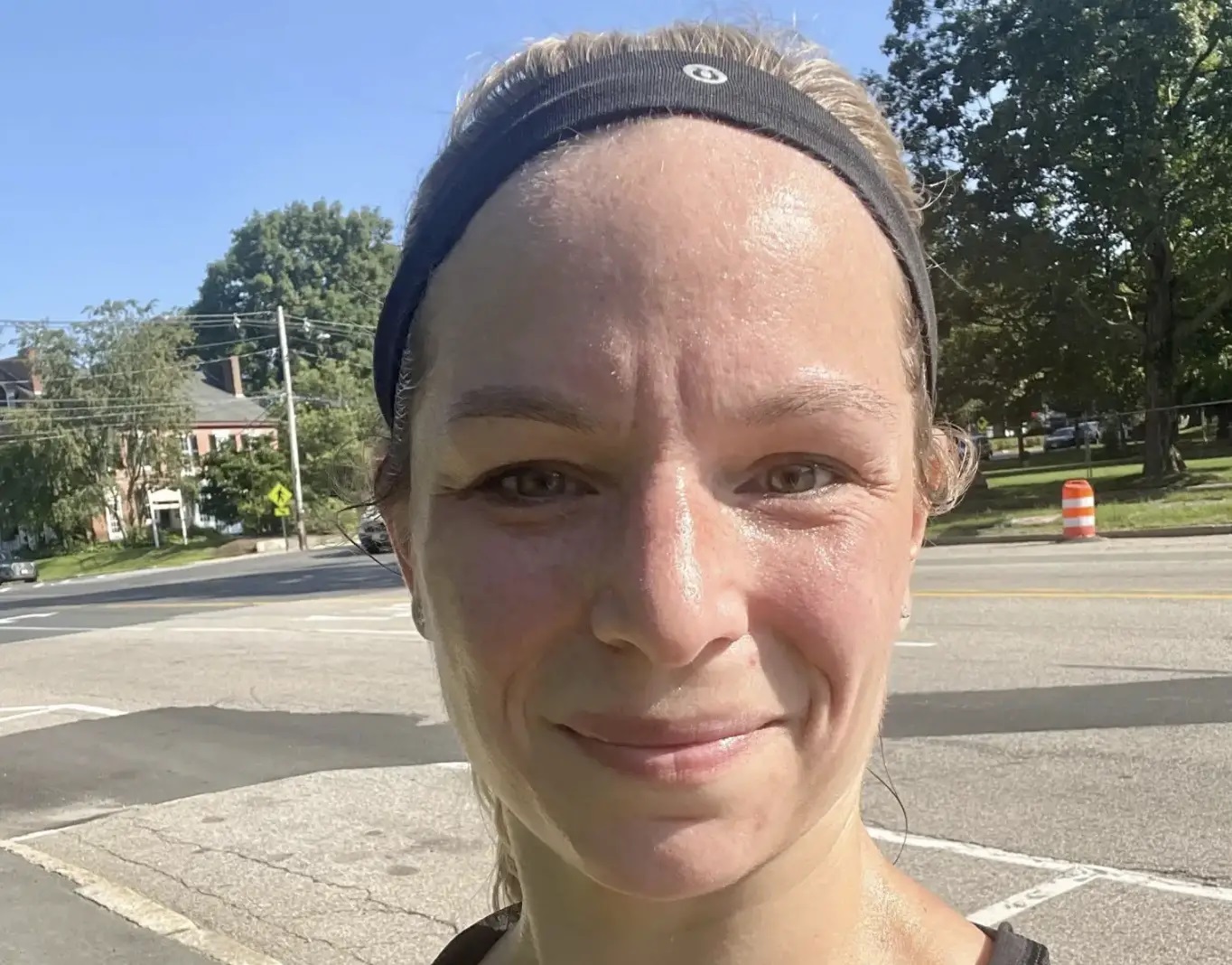 FRAMINGHAM SOURCE – MetroWest Medical Center's (MWMC) emergency department (ED) physicians have rallied to support their ED colleague, Dr. Jennifer Artick, a Boston Marathon runner, with a $10,000 donation to a local mental health crisis line on her behalf.
This year's Boston Marathon will be Dr. Artick's fourth marathon, and her third time running on behalf of "Team Framingham." Dr. Artick joined "Team Framingham" via lottery pick to secure a Boston Athletic Association's charitable entry "bib" into the Boston Marathon. Each team runner chooses one of several Framingham-based charities to raise money for during their marathon training.
Dr. Artick chose United Way of Tri-County's Call2Talk, which is partnered with the National Suicide Prevention Lifeline (NSPL).
Call2Talk is a helpline that offers support to individuals experiencing a mental health crisis, emotional distress, or suicidal ideation, and have nowhere else to turn. The organization offers confidential and invaluable mental health resources to the MetroWest community, including phone and text-based emergency assistance. Call2Talk also provides education in the Framingham public schools about risk factors, warning signs and how to help someone in crisis.
"I am incredibly grateful and honored that Dr. Lisa Sotir, Chairwoman of the MWMC Emergency Department, and the Executive Board of MetroWest Emergency Physicians (MWEP), elected to support my fundraising efforts. It will hugely benefit mental health services in our community," said MWMC Emergency Department physician, Dr. Jennifer Artick. "I feel privileged to participate in one of the most famous marathons in the world, while supporting local charities with a goal of bettering our community."
Dr. Artick's chosen cause aligns well with the mission of MetroWest Medical Center.
Our Leonard Morse Campus is focused on the emotional well-being of the community.  We offer behavioral health services to help manage mental health issues, geriatric-related mental health needs or substance abuse problems including:
A full continuum of care for children, adolescents, adults and seniors
A partial hospital program to help patients transition from inpatient to outpatient care
24-hour access to emergency mental evaluation and substance abuse care
If you or a loved one are experiencing signs of a mental health condition, please schedule an appointment with one of our specialists. In case of a psychiatric emergency, call our assessment team at 508-650-7339 as soon as possible. We're here for you and we care about you. Your safe care is our #1 priority.
Dr. Artick is an Emergency Department attending physician at MWMC since 2018.
She is very invested in her community and loves working so close to home (Framingham). Dr. Artick has always had a passion for emergency medicine, since her first rotation in the emergency room as a medical student.
When not downhill skiing, driving a race car or running, Dr. Artick enjoys her free time with her family and teaching her daughter how to figure skate, as she did competitively in younger years. Donate here.